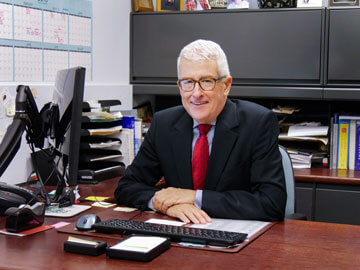 "When I began practicing medicine more than 35 years ago, the healthcare environment looked very different than it does today. For private practitioners, making house calls and caring personally for patients at the hospital were routine; treatment was determined by the physician, not insurance companies; and time spent talking to patients was considered a vital component of each office visit.
As you are well aware, the medical care system has changed dramatically since then. Today, speed and technology are rewarded, instead of listening, thinking and compassion. Added layers of paperwork, increased government regulation and decreased reimbursement make it difficult to provide the type of care that is needed, and that patients deserve.
My concierge medicine practice allows me to bring medicine back to the way it used to be, with highly personalized care at the center. The fundamental axioms of medicine – to protect patients against serious and life-threatening disease, and to focus on early diagnosis and treatment that results in the best chance for a cure – are based on that kind of care. I intend to continue providing that to my patients for years to come.
In my concierge medicine practice, we have more time for everything that matters most…to know you as a whole person, to work together as your healthcare partner, to coordinate with other medical professionals involved in your care, and to answer all of your questions thoroughly and unhurriedly. Most important, we will have time to focus on prevention and healing, and not just treat you when you are ill.
Many of you have been my patients for decades and I am truly grateful for your loyalty."
Finley W. Brown, Jr., MD
Dr. Brown's Credentials:
• Board Certified, American Board of Family Medicine, 1974-2016
• National Board of Physicians & Surgeons, 2016, 2018, 2020, 2022
• Private Practice/Owner, Logan Square Medical Group, Chicago, IL 1974-Present
• Instructor of Clinical Family Practice, Northwestern University Medical School, Chicago, IL 1987-present
• Director, Family Practice Residency Program, Illinois Masonic Medical Center, Chicago, IL 1975-1976
• Internship, Chicago Wesley Memorial Hospital, Chicago, IL 1969-1970
• MD, Northwestern University Medical School, Chicago, IL 1969
• BA, Biology, Stanford University, Stanford, CA 1964